Tell Lizzo: Stop supporting a bill that would hurt LGBTQ kids.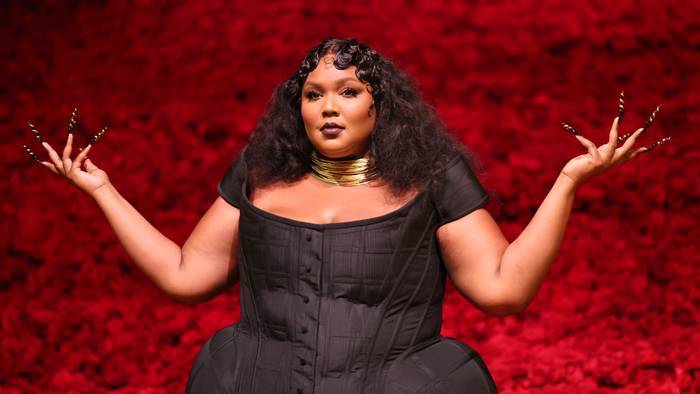 Fill out the form to sign on to this open letter to Lizzo!
Dear Lizzo, can we talk?
We are writing to you as fans and supporters of your work to tell you "Exactly How I Feel" and to express our concern about your support for the Kids Online Safety Act (KOSA). While we appreciate your dedication to empowering young people, making them feel "Special," and your thoughtful comments on the harms of social media, we fear that you have been misled about this legislation, which would harm youth rather than helping them. That's why KOSA is strongly opposed by dozens of prominent human rights, LGBTQ, and civil rights organizations including the ACLU, Electronic Frontier Foundation, and Access NOW, while extremist anti-LGBTQ organizations like the Heritage Foundation support it.
Why do so many organizations committed to supporting LGBTQ+ children oppose KOSA? Because KOSA would result in censorship of LGBTQ content and cutting kids off from vital online resources around body positivity, healthy relationships, and more.
KOSA could even restrict your own feminist and body positive content from being shown to minors. If social media companies become legally liable for recommending a broad area of content to children, they will simply suppress all such content for kids, rather than determining which content is "positive" and and which is "harmful." We think your content is beneficial for young marginalized children to see and we don't want minors to be robbed of resources, creative outlets, and educational content because some bigoted attorney general says so.
We know you don't support this! We know you are an ardent advocate for LGBTQ+ rights, so we hope you will reconsider your support of this bill, and instead agree that it's "About Damn Time" to amplify legislation that would actually help kids, like strong data privacy legislation so their online presence is protected from exploitative big tech companies. KOSA is not the answer to children's safety on the Internet, it's a threat to the health and well-being of marginalized children across the country.
We respectfully request that you meet with human rights and LGBTQ experts about their concerns with KOSA and reconsider your support for this misguided legislation.
"Cuz I Love You",
[Your Name]
Fill out the form below to be included on this open letter to Lizzo!